Developing a new office application? Making a text editor, a Web applet for editing posts, or an online collaboration service? Perfect Office Icons will make your new application look perfect! The set of office icons contains images typically used in office-type applications such as New, Open, Save, Cut, Copy and Paste, Send and Receive documents, Microsoft Word icon, Text icon, and many other images.

Each office icon from the set is supplied in resolutions of 16x16, 20x20, 24x24, 32x32, and 48x48 pixels. Three different states are available: normal, disabled, and highlighted. 256-color and True Color versions are provided with every order. Windows Icon (ICO), Bitmap (BMP), GIF and PNG icons are provided. The entire set of 241 icons is available for only $99.95.


Perfect Office Icons - 24x24
Download demo icons
Purchase this icon set for $99.95 now!
Individual Ready Icons
You can buy individual icons to suit your needs. Each icon is $1 when purchased individually.
Icon Usage Agreement
Stock Icon Packs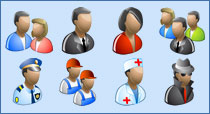 View icons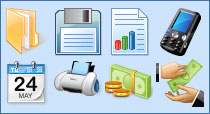 View icons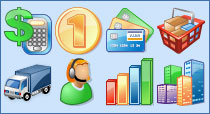 View icons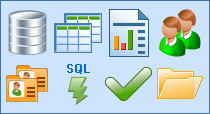 View icons
View icons